Dealing with Motion Artifacts in Dynamic Samples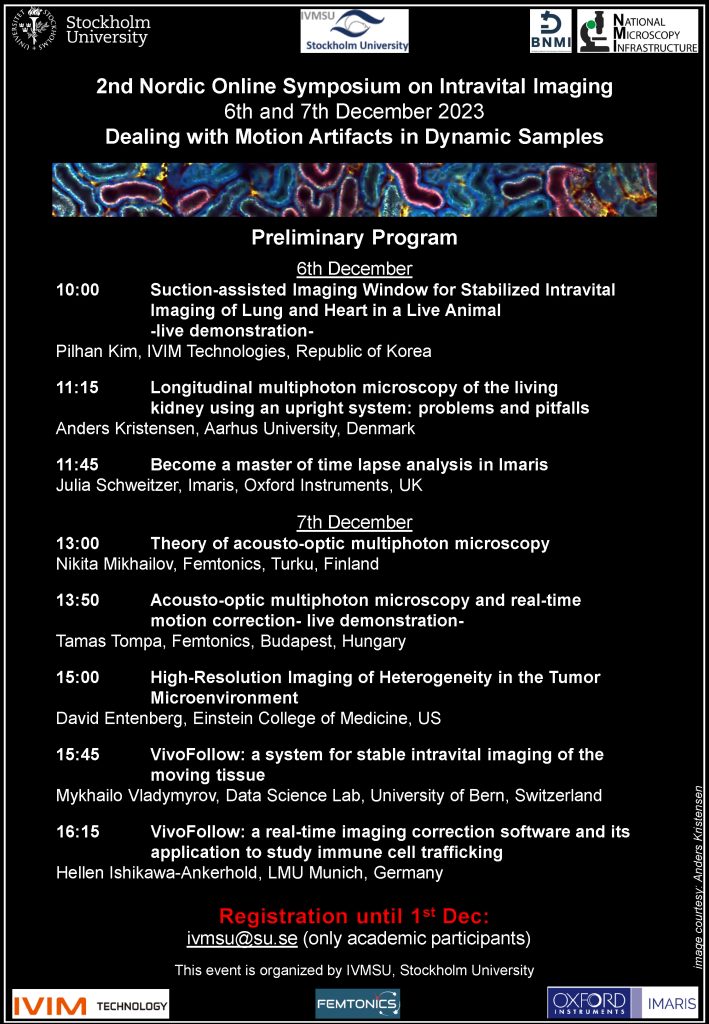 IVMSU welcomes you to join the 2nd Nordic Online Symposium on Intravital Imaging. Take this opportunity to learn more about different approaches to deal with motion artifacts, which are a common issue in intravital imaging. This Symposium includes LIVE online demonstrations.
Time of event: 6th and 7th of December 2023
Location: ONLINE
Deadline for registration: Dec 1st 2023
Contact email: ivmsu@su.se, registration only possible with institutional email address.