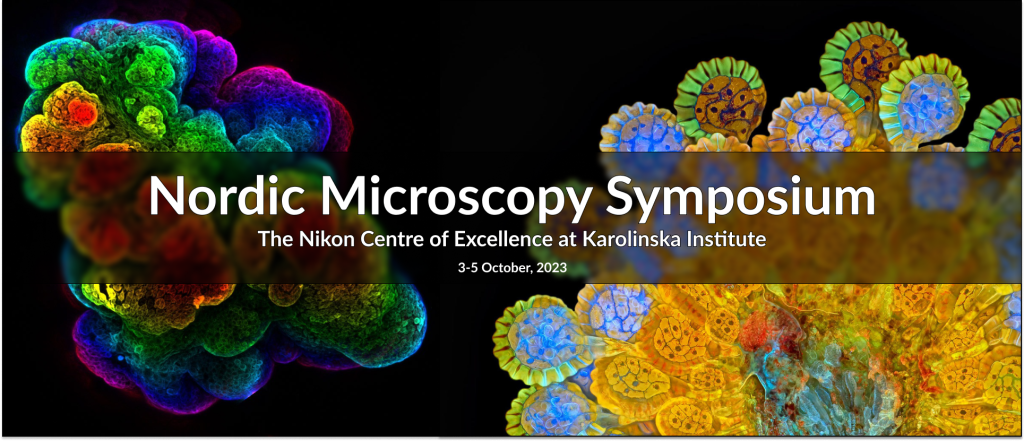 Welcome to the Nordic Microscopy Symposium organised by BergmanLabora, Ramcon Denmark and Inter Instrument AS and hosted by the Live Cell Imaging core facility at Karolinska Institute (which is also a Nikon Centre of Excellence).
The purpose of the symposium is to highlight the great research being done in the Nordics where microscopy is a key tool and to showcase some new systems from Nikon (the Nikon AX confocal with NSPARC super-resolution module and Nikon/CrEST V3 spinning disk with DeepSIM structured illumination super-resolution module).
Speakers include amongst others: Zuzana Kadlecova (Cambridge Institute for Medical Research – UK), Staffan Strömblad (Karolinska Institute – Sweden), Pieta Mattila (University of Turku – Finland) and Nicoline Dorothea Daugaard (Dept. Biochemistry and Molecular Biology, SDU – Denmark).
You will be given the opportunity to have either public and/or private demonstration of these systems.
Time: Tuesday 3rd October 10:00-16:15
Location: Karolinska Institute (Flemingsberg Campus), Live Cell Imaging core facility (LCI) /Nikon Centre of Excellence
Deadline for registration: 2023-09-29
Weblink: Nordic Microscopy Symposium – BergmanLabora
Contact: oliver.garner@bergmanlabora.se